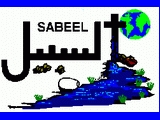 Sabeel is a Jerusalem-based ecumenical effort of Palestinian churches of the Holy Land that seeks to interpret the Bible from the perspective of the poor and oppressed. It has support groups in North America, the United Kingdom, Ireland, Scandinavia and Australia.
"I am honored to have been asked to be a patron of Sabeel," Tutu, the retired archbishop of the Anglican Church of South Africa, in his acceptance letter. He has participated in the work of the organization over the years and was keynote speaker at the Sabeel conference in Boston in March 2002. He has accused Israel of practicing apartheid against Palestinians and said that the United States should demand that Israel withdraw from the West Bank and Gaza.
"Archbishop Tutu's courageous leadership in confronting the evil of apartheid in South Africa makes it particuarly significant that he has now agreed to be our patron, because the occupation of Palestinians has shown itself to be similar and detrimental to both Israelis and Palestinians, just as apartheid was to all South Africans," said the Rev. James Wall, former editor of the Christian Century and an advisory board member.
Elizabeth Barlow of Michigan, another board member of Friends of Sabeel, said that "Tutu's name brings credibility to the struggle of the Palestinian people."