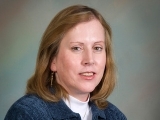 Baptist Press
Jordanian authorities are investigating the death of Southern Baptist representative Cheryll Harvey, whose body was discovered in her apartment in Irbid, Jordan, Tuesday, Sept. 4. Foul play is suspected in the death of the 55-year-old, single woman from Texas.

Harvey served the Jordanian people for 24 years, demonstrating the love of Jesus Christ through teaching English and other subjects in connection with the Jordan Baptist Society.

"Cheryll was greatly loved by both our personnel in North Africa and the Middle East and by her many students," said IMB President Tom Elliff. "We are faced once again with a sobering reminder of the brevity of life and the importance of faithfully serving the Lord to the very end of our time on earth. Cheryll has left for us a great example that we should follow.

"She … will always be remembered for her quiet and unassuming spirit, as well as her passion for sharing the Good News."

Harvey was a member of College Heights Baptist Church in Plainview, Texas, and grew up attending First Baptist Church in Sudan, Texas. Family and colleagues in the United States have been notified and await word about the circumstances surrounding her death. Harvey is survived by two brothers who reside in Texas.

"As with any event such as this, it is imperative that we remember Cheryll's surviving family members and friends, and that we lift them up in prayer during these days," Elliff said. "We best honor her by giving honor to the Lord Whom she so faithfully served."

Jordan Times:


Police investigating stabbing death of American woman
by Rana Husseini | Sep 05, 2012
AMMAN — Police on Wednesday were investigating the murder of a 55-year-old American woman who was found dead in her apartment in Irbid Governorate, official sources said.

A colleague of the victim found her stabbed to death in her fourth-floor apartment in the town of Barha in Irbid, 80km north of Amman, at 10:30pm on Tuesday and alerted the authorities, a senior official source said.


The victim, C.H., was fully clothed and lying on the floor in the sitting room, the official source told The Jordan Times, adding that no weapon was found at the murder scene.


An initial investigation indicated that the victim, who lived alone, was not sexually assaulted, according to the source.
"Robbery is also ruled out for the time being since investigators found the victim's jewellery in the apartment," added the source, who is close to the investigation.


A postmortem conducted by a team of pathologists headed by Ali Shotar indicated that the victim received 10 stab wounds: four in the neck area and the rest to her chest and stomach.


Blood and tissue samples were sent to the criminal lab for further analysis, the source said.