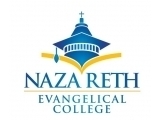 Come and See – Something Good out of Nazareth
Can anything good come out of Nazareth? Nathanael asked him. Come and see, Philip answered
Something good came out of Nazareth two thousands year ago. Something good is happing in Nazareth today. Come and be part of what God is doing. Come and See evangelicals, their contributions and challenges.
Nazareth Evangelical College (NEC) is glad to announce its first conference
Evangelicals and Peacemaking
The conference will be held in Nazareth, the hometown of Jesus. This exciting conference will be a platform for seeing and hearing the good news that God is doing among His Arab followers in Israel. The conference will present the Palestinian Israeli Evangelical perspective as we engage the concerns of Evangelicals around the world especially in relation to Israel.
Conference Fees: 120 USD, 100 Euro, 75 GBP
Accommodation: can be arranged upon request
We have limited spaces please RSVP as soon as possible.
Evangelicals and Peacemaking - Sessions
Who are the Evangelicals in the World Today? What is their contribution to peace?
– Roy Medley
Who are the Palestinian Israeli Evangelicals? What is their contribution to peace? Azar Ajaj
What are the key issues that Evangelicals encounter in peacemaking today – Joakim Wohlfeil
What are the main Challenges of Palestinian Israeli Evangelicals in peacemaking – Shadia Qubti
What is the future of Evangelicalism in the World and their role in peacemaking? – David Coffey
What is the future of Palestinian Israeli Evangelicals and their role in peacemaking? – Rula Khoury-Mansour
Workshop on the Arab – Israeli Conflict and its influence on the Church today –
Botrus Mansour
Sermon on Church and Culture –
Salim Munayer
Sermon on Church and State -
Yohanna Katanacho
Palestinians and Israelis are living in a context full of wars. For the last one hundred years, we have at least two wars in every decade. War has terminated not only our dear ones, but it has also destroyed our infrastructures. It further created a war mentality and a theological as well as a psychological warfare. War mentalities invaded the minds and hearts of our young people as well as most members in our communities. Many people are using religion to advocate war. Some insist on the just war theory justifying all kinds of violent acts against children and innocent civilians. Others use religious texts to advocate war.
In the midst of this war infection, we are called to follow the prince of peace. How can we do that? What do peacemakers look like in Israel-Palestine or other parts of the world? What is their relationship with their own countries and politicians? What is the contribution of faith in the midst of political conflicts? How can theology be part of the solution rather than part of the problem? How can we respond to violence, religious extremism (ISIS), state terror, anti-Semitism, anti-Palestinianism, violations of child rights, violations of human rights, or war-mentalities? Admittedly, the task is bigger than anyone of us. Nevertheless, we are still responsible to be peacemakers. Therefore, we are seriously considering sponsoring a theological conference on peace in Israel and Palestine; after all our Jesus blessed the peacemakers.
1. This conference will provide presentations addressing important theological issues for peacemaking.
2. It will bring dozens of religious leaders and provoke them to consider the aforementioned issues from the perspective of peacemaking and Evangelical/Baptist peacekeeping in Israel/Palestine.
3. It will introduce a contextual Christian voice for peacemaking especially for evangelical churches.
4. It will empower Nazareth Evangelical College to promote peacemaking through theological education