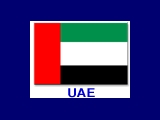 A senior education official has called for an accurate review of the English language curriculum taught in schools nationwide to ensure that their content complies with Islamic and Arabic beliefs.
Speaking to Gulf News yesterday, Dr Sheikha Saif Al Shamsi, assistant undersecretary for academic curricula and programmes at the Ministry of Education and Youth, said all books published abroad are being licensed by the Ministry of Culture and Information only after ensuring they are suitable for UAE society.
Educational textbooks, on the other hand, are first checked by the Ministry of Education and Youth.
However, there have been a few instances in which parents have complained that the English language curriculum contains information that contradicts religious and social values of Arab society.
The last such incident took place in a private school here when a second primary pupil crossed out a comprehension passage in his English textbook on the basis that it was against Islamic beliefs.
The text said: "Tiger decided to visit the great God Shao, who lived in the sky, who was kind and gentle and knew everything. Surely Shao could tell her how many cubs she would have."
The pupil's father raised the matter with the school's administration, which promised to cancel the passage from the curriculum in the next academic year. The teacher dropped it from the dictation text.
Al Shamsi said such slips might occur if the school imports only a small number of textbooks, which get licensed by the Ministry of Information and Culture without being reviewed by the Ministry of Education and Youth.
The curriculum must highlight the country's heritage, in addition to its religious and national celebrations. This will help to enhance the indigenous culture and also familiarise non-Arab pupils with local traditions, she said.