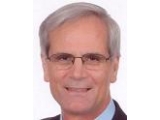 (Compass) – Registered as an educational institution under the Ministry of Culture since 1995, the Jordan Evangelical Theological Seminary (JETS) ran into official snags three years later, when government security officials balked at the school's applications to purchase land and build a new campus.
The Jordan Evangelical Theological Seminary (JETS) has 120 semester students currently.
Although the land-purchase permissions were finally granted in the spring of 1999, JETS was promptly informed that its authorization to obtain residence visas for non-Jordanian faculty, students and staff had been revoked. To regain that permission, the seminary was instructed to re-apply for registration under the Council of Higher Education.
In this process, Shehadeh said, "We were asked to establish several other schools alongside the school of theology, to become a university. The government said this would make JETS' image in the community more acceptable, and would protect national security."
Accordingly, seminary representatives met with Dr. Omar Shdayfat, secretary-general of the CHE, and a number of other officials, exchanging countless letters and finally submitting three successive applications for official accreditation. The last application, submitted on February 26 of this year, proposed to form four colleges - Theology, Music, Historical Geography and Social Sciences - under the name of Jordan Manara (Arabic for "lighthouse") University.
However, government officials made it clear that the CHE would expect to approve appointments of the faculty and president, as well as select the seminary's board of directors. Like state universities, the seminary would also be required to conduct classes on Sunday.
"If it wasn't for the issue of issuing degrees and obtaining visas," Shehadeh told Compass, "JETS would be content to continue to function under our current registration." Unfortunately, he said, the visa restrictions limit their non-Jordanian student body mostly to Syrians, Iraqis and Egyptians. Although the seminary initially accepted converts from Islam to Christianity, it has been required to promise in writing not to enroll Muslim students.
Under the current registration, this is the last academic year at JETS for Sudanese students, 20 of whom are now completing their studies. Due to visa restrictions, Sudanese citizens can only obtain a one-month, non-renewable visa to Jordan. As a result, those finishing this school year will be fined more than $2 per day by Jordanian Immigration for overstaying their visas.
Jointly supported by the Baptist, Christian and Missionary Alliance, Free Evangelical, Assemblies of God and Nazarene churches in Jordan, the seminary currently has 120 semester students, with some 30 more in various modules. For the past six years, it has enjoyed "complete freedom from any government control on our curriculum or our choice of administrators and faculty," Shehadeh said.
"The only other option would be for JETS to obtain a special educational registration by royal decree," Shehadeh noted. Several other institutions in Jordan were established in this manner under the late King Hussein, recognizing them as academic, degree-granting institutions entitled to local accreditation and residence visas for faculty and students from abroad.
Meanwhile, as the registration debate remains in limbo, plans to break ground this summer and begin building the new seminary campus remain on hold, Shehadeh said.