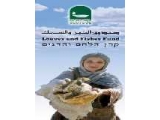 Nazareth,Israel
Nazareth Village is a first century village and living museum recreating Nazareth as it was 2,000 years ago.This ministry brings the environment which shaped Jesus' early years and ministry in the Galilee. It includes vines,olive trees ,terraces,a wine press located in the last agricultural piece of land in modern Nazareth. From this place or a place similar to the Nazareth Village Jesus drew the images for his parables and their features illuminate his teachings. Check the web site at
www.nazarethvillage.com
Nazareth Village was established as a joint anitiative by local and International Christians.US president Jimmy Carter is honorary President for the project. The place opened it's doors for visitors in September 2000.
Immedietaly after the openning the riots started in the West Bank and the Gaza Strip in what is known as the Second Intifada.
This situation led to massive cancellations of trips of tourists to israel. Since September 2000 ,22(!) hotels including 3 hotels in Nazareth itself have closed their doors.
Although around 17,000 visitors (including thousands of Muslims) have visited Nazareth Village up till now, but it was affected too and the losses are covered by donations.
To help keep this ministry running, a fund raising effort has been launched under the name the "Loaves and Fishes" Fund. In a special gathering to launch this effort last month, TV Evangelist Nizar Shaheen from Cana of Galilee (less than 10 miles from Nazareth) talked about the spiritual meaning of the loaves and fishes that we put in the hands of God and which He multiplies in His grace.
A special letter signed by D. Michael Hostetler the executive director of N.V has been distrubuted. In the letter Mr. Hostetler writes:
"Today in Nazareth, five loaves cost 2.50 shekels and two fishes from the Sea of Galilee cost 12.50 shekels. That is a total of 15 shekels, or the equivalent of US$3.75, which, surprisingly is less than cost of a movie or a fast food meal. And yet if each member of your congregation were to commit to sharing this amount, we believe Jesus will continue to feed the multitudes in a miraculous way".
To contact the Nazareth Village write to
info@nazarethvillage.com