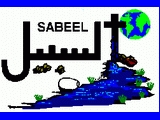 Dear Brothers and Sisters,
We are stunned at the enormous tragedy that hit the USA yesterday and caused great suffering to the American people.
As we grieve the loss of so many lives, we share your sorrow, fear and concern for your loved ones and all innocent people, victims of hatred and sick minds. The extent of the catastrophe reveals the vulnerability and weakness of human beings and governments in the face of terror.
As Palestinians, who have been victims of terror, we are appalled at the reports of Palestinians celebrating your tragedy. Amidst all the pain and injustice that we have been living through the past year, we condemn all terrorist crimes that dehumanize and perpetrate evil. It is important to realize that once more the media is at work to divert attention from this terrible calamity by trying to find scapegoats to blame.
Now is the time to work with more determination to deal with the root causes that create violence, a violence that is consuming our world. It is the time to remember that only God is great. Let us pray that his love and mercy will comfort the bereaved, heal the injured, and help and guide leaders into taking decisions that will avoid more suffering to humankind.
We pray for a just peace that will save our world.
Sabeel Ecumenical Liberation Theology Center
PO Box 49084
Jerusalem 91491
tel: 972-2-5327136
fax: 972-2-5327137
email: sabeel@sabeel.org
website: www.sabeel.org