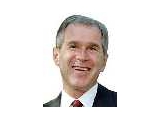 Father Bana Ritos the priest of the Nativity Church in Bethlehem announced that the British prime minister Tony Blair,the British foreign secretary Jack Straw, American President George Bush and defense minister Donald Ramsfeld- all "are banned from entering the Nativity Church for ever".
Father Ritos described the four mentioned as "war criminals and child murderers" and therefore,this is the reason for preventing them from entering the church. He denounced the killing of children and bombing mosques and churches and called the Bethlehem city council not to receive the four personalities.
The above statements of father Ritos were given during a parade that was organized by the Greek Orthodox churches and community organizations in front of the Nativity Church.