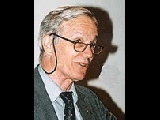 60 retiring Southern Baptist missionaries -- representing 1,663 combined years of work were honored during services May 2 and 4 at the International Mission Board's Richmond, Va., home office and the Missionary Learning Center in nearby Rockville.
"The people that you have served thank God for you because you brought life to them," Avery Willis, IMB senior vice president of overseas operations, told the emeritus missionaries. "From all around the world we have these echoes of that message that you both spoke and lived. Thank you so much for being faithful to our Lord and giving a good witness to the peoples of the world."
The decades during which these missionaries served have seen unprecedented growth, said IMB President Jerry Rankin. Not long ago, IMB workers rejoiced when they saw baptisms and churches planted overseas grow by just a few percentage points each year. Now, Southern Baptists are celebrating double-digit percentage increases in baptisms -- and, in 2002, a 40 percent jump in new churches.
The task has not been easy, he emphasized. Some of the retiring missionaries lost spouses to early deaths. Others served in the midst of age-old conflicts in the Middle East. Some faced challenges from difficult ministries or debilitating illness. But through it all, God helped them serve faithfully.
"Your testimony is not what you have done, but God working through you," said Rankin.
Ray Register worked with his wife, Rose Mary, in Israel. Like the biblical wedding feast at Cana, "God saved the best wine for last for us," he said. After more than three decades of slow progress, Register received a phone call from a young Muslim man. The young man trusted Christ and became a bold witness as Register discipled him.
"In spite of ongoing persecution and numerous close calls with death, this man and his family and friends have brought a hundredfold harvest of Muslims into the Kingdom," Register said. "It is a new day in the Middle East, with Muslims turning to Christ in numbers we could not have imagined when we left all for Him."
And to a new generation of missionaries, Register said: "Stay long enough to let Him do it."