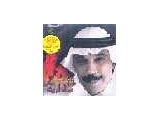 A group of Kuwaiti clerics have come to the defence of a leading Kuwaiti pop singer who has been condemned to death by a Saudi Arabian cleric.
The fatwa, or religious edict, was issued last week against Abdullah Ruwaished for "insulting the Koran" by putting its opening chapter to music.
It was declared by Saudi cleric Hamoud bin Shuaibi - although he qualified it by saying that the Kuwaiti religious authorities were the only body competent to carry out the death sentence.
The Kuwait clerics, representing Kuwait's main Islamic groups, have declared the fatwa illegal because Mr Shuaibi is not qualified even to issue the edict.
Mr Ruwaished, 40, denied the charge on Friday as he left Kuwait for the United States.
An associate of the singer, Adel al-Farhan, told the Kuwaiti press his representatives were still investigating whether the edict is real or not.
Singers and clerics
Singers often draw the ire of Islamic religious authorities around the Muslim world.
Earlier this year, organisers of an annual shopping festival in Kuwait bowed to pressure from Islamist members of parliament and banned Lebanese singer Aasi al-Hellani because of allegations that he had put verses from the Koran to music.
In 1999 a court in Lebanon acquitted a renowned nationalist singer, Marcel Khalife, of charges of insulting Islam.
Religious authorities accused Mr Khalife, a Christian, of including Koranic verses in a song - based on a poem by Palestinian poet, Mahmoud Darwish - about the plight of the Palestinians.
Such cases are seen as reflecting a growing threat to freedom of speech and religious tolerance even in some of the Middle East's more liberal states.