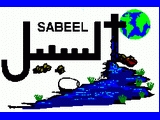 ?Sabeel means the way, the path,? Ateek said. ?Sabeel is marching for peace, justice and reconciliation.? The Arabic word ?Sabeel? dates back to the Christians who lived in first-century Palestine. Although the ecumenical organization began in the Holy Land?s Palestinian-Christian community over ten years ago, its non-denominational, Christian members see their movement as a bridge between Christians and Muslims.
There are 13 indigenous churches of Palestine whose combined congregations total 160,000 in a region where there 5.7 M Jews and 3.9 M Muslims.
?We are against walls,? he said, in reference to Israel?s continued construction of a wall that stands 25 meters high throughout most of the West Bank. ?Sabeel is working against occupation in the Occupied Territories because occupation is our biggest enemy.?
The grassroots organization?s priority is the creation of a sovereign, free, independent, and viable Palestinian state, living alongside the State of Israel. They emphasize Biblical interpretation because they believe the Bible has been used as an instrument of oppression when it should be used as an instrument of liberation. Ateek described Sabeel as a non-violent, Palestinian theology movement that uses interfaith dialog for understanding and respect between Jews, Christians and Muslims.
Following Ateek?s conference welcome was a presentation by Michael Tarazi, a legal advisor for the Palestinian Authority?s Ministry of State for Jerusalem Affairs. He explored current developments on the ground by illustrating how Israel is ethnically cleansing Palestinians from East Jerusalem and areas of the West Bank through settlement building and the wall.
?You should be concerned for these people,? Tarazi said.
He pointed out that the E-1 area is the last, undeveloped area of access for Palestinians traveling to and from East Jerusalem. Israel has approved 3,500 housing units for E1 already. Although they will not build now because of international pressures, they will build them.
A new initiative that has been gaining momentum is the movement for morally responsible investments whereby people stop investing in corporations that profit from the military occupation.
Jerusalem at the Center: Seeing With Your Own Eyes.
Several international and stateside delegates shared their perspectives about how North Americans benefit from travel to the Holy Land through responsible tourism and extended-stay activism.
?The presence of the international community in the Holy Land has made a difference and Palestinians appreciate it because they know people care,? George Rishmawi said. He is the co-director of Holy Land Trust Travel and Encounter Program, which brings international visitors to Palestine to meet with Palestinians and hear their personal accounts. Through the Holy Land Trust?s Palestine Encounter Program, people have the opportunity to stay with Palestinian families eager to host international visitors. Through alternative travel experiences participants engage in a fact-finding mission. Several audience members talked about their experiences with alternative travel and how they made real, personal connections with the people.
While people travel in the Holy Land, Rishmawi recommended people stay in Bethlehem and/or with host families that the Holy Land Trust coordinates for international visitors. Through host families, internationals gain an understanding of Palestinian life, culture and food. ?People don?t need to be embarrassed to stay with families,? he said. ?We have piles of requests from people who want to host families, don?t be shy.?
When asked what are the benefits of bringing people to the Holy Land to interact with Palestinians, delegation member Michael Goode from the Christian Peacemaker Teams responded: ?These delegations have a very visceral impact for Palestinians?and I can?t communicate enough how meaningful it is to Palestinians that North Americans come to listen to their stories.? He added that bringing people of different faiths together for multicultural traveling has been a powerful experience for numerous people he has met on hundreds of delegations.
Rabbi Lynn Gottlieb echoed Goode?s sentiments about interfaith traveling when she said: ?If you can travel in diversity I highly recommend it.? Gottlieb is the director of Interfaith Inventions, an organization that coordinates summer camps and training sessions for the youth. She has an extensive reconciliation background with Jews and Muslims and she has led several delegations to the Middle East through the Fellowship of Reconciliation. She is one of the first, ten women to become a rabbi and she has been a rabbi for 32 years. Gottlieb has received several human rights awards for her lifetime work.
?We are the bridge,? she said. ?We will translate with our own eyes.? Gottlieb recommended people use the fine arts to communicate what is happening in the Israeli-Palestinian conflict.
She recommended people take a videography course so that when they come to the Holy Land they can chronicle their travel experiences through effective, creative expression.
?These issues are global and we here have a responsibility to speak to our governments to take action,? Gottlieb said. She added that America?s sponsorship of torture, terrorism and militarism worldwide feeds the Israeli-Palestinian conflict.
Goode compared the live, travel experience to media coverage of the conflict. When people travel to the Holy Land they witness the Palestinian experience on the ground. On T.V. ??you don?t really connect with people on the screen,? he added.
Associate Minister for Mission and Outreach at Gary United Methodist Church?s Reverend Tony Asta spoke about the connection people experience when they walk down one of Hebron?s dirt roads during a Christian Peacemaker Teams? delegation. ?Biblical understanding comes alive,? he said. ?You can?t help but engage people sitting in their cave or home, know their names, their childhood.?
The members of the panel emphasized the importance of going to the Holy Land and interacting with the people. The American Friends Service Committee?s Program Director of the Middle East Program, Jennifer Bing-Canar moderated this panel discussion.
The Chicago Sabeel Conference Planning Committee consisted of 15 members, who treated all participants and members of the press with respect and professionalism. It was a highly-organized and coordinated affair that focused on peoples? active participation for peace in the Middle East.