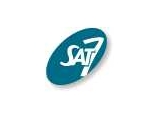 TITUSVILLE, FL (ANS) -- An Arabic Christian satellite channel, SAT-7, will celebrate on May 31, 2001, its fifth year on air. SAT-7 broadcasts a variety of Christian programming to the Middle East and North Africa. The ministry began in 1996 with a modest 2 hours-per-week schedule.
In April 2000, SAT-7 moved to a daily 2-hour broadcast, using two different satellites, to provide both analog and digital services. SAT-7 is a partnership of some 30 agencies, including the United Bible Societies, Campus Crusade for Christ and local churches in countries such as Egypt, Lebanon and Kuwait.
Apart from celebrating 5 years on air, this month will also see the start of multiple 2-hour broadcasts on the digital satellite service, totaling some 84 hours per week - making SAT-7 programs more readily available to the millions of viewers who are spread across 6 time zones, from Morocco to Iran.
"We are not only celebrating five years of history, but we are also celebrating the fact that we believe that God is going to continue to bless us in the future," said Ron Ensminger, Executive Director of North America for SAT-7.
He said that that blessing had come "because our distinctives are God-like distinctives."
PARTNERSHIP MODEL
Ensminger went on to say, "We at SAT-7 are extraordinarily partnership orientated. We have a very strong partnership paradigm where we are working with a number of agencies, including the local national church, where we not only work with them, but we enable and empower them. SAT-7 was formed with a partnership model in mind and it continues to flourish and God continues to bless it."
Ensminger pointed out that SAT-7 is indigenous in nature. "This is not a Western methodology program that was created in the West, but actually the concept and philosophy of SAT-7 grew out of region," he said. "A group of local churches and mission agencies were responsible for the birthing of the ministry. The staff, with the exception of here in North America, are almost without exception indigenous nationals."
THE FUTURE
He went on to say that the hope of the ministry is that within the next 18 months, SAT-7 will be on the air for 24 hours a day, seven days a week. "We are also thinking now beyond satellite to an Internet service where we can take our television programs and web cast them and make them available in English and Arabic to viewers around the world," said Ensminger. "The commitment we have is to continue to increase our capacity to produce quality programs. So we are expanding out facility in Beirut and we are in the process of building a television production studio in Cairo. As we increase the airtime we need to also correspondingly increase the amount of production and we are committed to keep 60 percent of our on-air programs indigenously produced.
"All our programs are in Arabic, even the 40 percent of the programs that we acquire. It may be a children's cartoon like Magee and Me that was done by Focus on the Family and so we contextualize the animation and then we completely dub it. We don't sub-title anything, because the illiteracy rate in many of these countries is fairly high and so they couldn't read the subtitle. So we dub it all."
He added that SAT-7 programming is designed to meet the needs of families across the region. The daily schedule begins with Christian programs for children (including animation) and then moves on to Christian music, youth programming, drama, dubbed films, local documentaries, teaching and devotional programs, news and testimonies.
SAT-7 has 70 staff, 8 located in America. Ministry offices and production facilities are located in Cyprus, Lebanon and Egypt. The ministry uplinks the broadcast signal from London to the satellites for distribution.
This year saw SAT-7 perform its first-ever live uplink from Syria, covering the unprecedented display of Christian unity brought about through the visit of Pope John Paul II, 5-8 May.
The ministry also received the National Religious Broadcasters "International Ministry" award this year during the NRB's annual convention in Dallas, Texas. For further information on SAT-7, contact J.B. Kump, Regional Director, SAT-7 North America, Southern Region, P.O. Box 2626, Titusville, FL 32781-2626, (321) 267-9698, fax (321) 267-9699, jbkump@sat7.org.
Outside North America, contact Terence Ascott, Chief Executive Officer, SAT-7, P.O. Box 26760, CY-1647 Nicosia, Cyprus, by phone: +?2-761050, Fax +?2-761040, or by E-mail at: TerenceAscott@sat7.org.
The website can be found at www.sat7.org