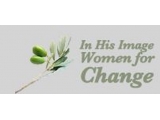 Nine Israeli and Palestinian women serving with different ministries in the Messianic Jewish, Israeli Arab Christian and Palestinian sectors of the Evangelical churches and Messianic congregations in Israel/Palestine, have issued a statement opposing the use of violence. They invite you to join with them in prayer for the conflict and offer an invitation to endorse this statement.
Using a broad definition of violence as "any physical, emotional, verbal, institutional, structural or spiritual behaviour, attitude, policy or condition that diminishes, dominates or destroys ourselves and others", the statement challenges the status quo of the deeply divided communities and calls a renewed commitment to seek peace, justice and security for all in Israel and Palestine. The statement calls for a renunciation of violence in all its forms, both military, political, social, psychological and spiritual, and condemns both the recent spate of attacks on citizens and use of force to maintain the occupation.You can see the statement in the following link: www.inhisimagewomenforchange.com
In His Image – Women for Change is co-ordinated by Shireen Awad, a Palestinian Christian; Lisa Loden, an Israeli Messianic Jew; and Shadia Qubti, an Israeli Palestinian Christian. The statement is the result of a three-day retreat in Amman, Jordan in March 2016 and was unanimously agreed. Previously the group issued a statement on unity within the community of faith and the challenges facing their communities.
The group, originally called Women in Ministry in Israel and Palestine, exists to encourage one another; to inspire and enable other women to express and serve in their gifts and callings; to influence the current male-dominated leadership of their faith communities and to challenge the status quo regarding women in leadership.
Shadia Qubti says: "Actions reflect our words, and our words reflect our heart's desire. As women of faith, we have a place to express our our hearts. United we speak for a non-violent resolution to our conflict and we extend this desire to our brothers and sisters in Israel and Palestine, and worldwide."
Lisa Loden says: "We know this statement challenges the status quo of our deeply divided communities, where violence is so often accepted as an inevitable consequence of the intractable, long-term conflict. But we call on all who believe in the peace-making ministry of Jesus not to accept the limitations of our flawed humanity, but to challenge and change our own attitudes, and the communities and societies to which we belong."
Shireen Awad says: "We are both Jewish and Arab, Israeli and Palestinian, but as women who serve the churches and congregations of this divided land we want to speak out against the ongoing acceptance of this division, and unite with one another despite our divisions, calling on Israeli and Palestinian alike to renounce violence as a means of achieving their own agendas."