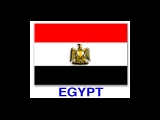 It has been learned by The Voice of the Martyrs-Canada that on Feb. 24 a large contingent of Egyptian security officers with armored vehicles and a bulldozer destroyed a building in Shobra El Khaima. Local Coptic Christians planned to use the four-story building for Sunday School classes, daycare and medical facilities, as well as for a place of worship.
Purchased in 1998 by Bishop Marcos, it was to be used strictly for charitable work and prayer. Only five days earlier, the bishop had requested permission to open the building; the authorities responded by destroying it on the pretext that the building is not properly licensed. However, in August 1998, the property received city authorization to get electric, water and sanitary connections.
Father Bola, the local priest, was injured as he refused to leave the building as it was being demolished. Authorities would not allow both Christian and Muslim residents to return to their homes, and this has caused resentments to rise against local Christians by Muslims who were forced out of their homes.