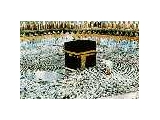 ROME (Reuters) - Italy's ambassador to Saudi Arabia has converted to Islam, the second time in seven years that an envoy of Rome to the land of Mecca has adopted its religion.
Torquato Cardilli, a career diplomat from overwhelmingly Roman Catholic Italy, revealed his decision to Saudi newspapers Saturday, his 59th birthday. Italian diplomatic sources confirmed the announcement Monday.
His official conversion was made on the eve of the Islamic holy fasting month of Ramadan, which began on November 16 in Saudi Arabia. Cardilli himself could not be reached for comment but an employee at his embassy in Riyadh confirmed the reports.
The Saudi embassy in Rome said it planned a statement later. An embassy spokeswoman said there was no record of any Saudi ambassador to Italy ever converting to Catholicism.
Italy's Foreign Ministry had no comment.
The conversion of Cardilli -- who is married with two children -- follows the move to Islam made by Mario Scialoja, Italian ambassador to the Arab kingdom in 1994-95, who has since left the foreign service and is head of Italy's Muslim League.
Scialoja's decision came as a shock, made while he was Rome's permanent representative to the United Nations in New York and long before he was posted to Riyadh.
Cardilli's change of faith follows years of study of Islam. A graduate in oriental culture and languages from the University of Naples, Cardilli has spent much of his 33-year diplomatic career in the Muslim world.
Following postings in Sudan, Syria, Iraq and Libya, he took over the embassy in Riyadh in October last year. Cardilli has also served as ambassador to Albania and Tanzania.
His personal move comes at a sensitive time, with Italy a member of the U.S.-led coalition fighting the hardline Islamic Taliban movement in Afghanistan and barely two months after Prime Minister Silvio Berlusconi offended the Muslim world by saying Western Christian civilization was superior to Islam.
Corriere della Sera newspaper said Cardilli had been recalled to Rome ``for consultations.'' Some 3,000 to 5,000 Italians have converted to Islam from Catholicism in recent years, according to figures from the Union of Islamic Organizations and Communities. A spokesman for the Italy-based group said it welcomed Cardilli's entry into the Muslim community, saying of his conversion: ``The ways of the Lord are infinite.''