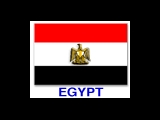 In what is described as "a remarkable answer to prayer," the Bible Society of Egypt on Monday was granted permission to sell its Bible story videos.
The Bible Society of Egypt, which had exclusive rights to distribute the professionally produced videos, had hundreds dubbed into Egyptian Arabic ready to sell at the Cairo International Book Fair. Just days before the fair opened last Thursday, the society was told it could not sell or show the videos.
Leader Ramez Atallah told Christian Aid what happened: "The Bookfair authorities, while not rescinding their decision, have allowed us to sell cassettes and videos as long as we don't project them or attract undue attention to them. This is a miracle and we want to thank you for partnering with us in prayer for this significant breakthrough."
Another breakthrough: The Bible Society had a very large advertisement for its "Abraham" video on the front page of Egypt's most popular daily newspaper. The ad highlighted its home delivery service and by the end of the day Atallah said the Bible Society had received more than 150 orders!
"To my knowledge this is the first time that any Christian ad has appeared on the front page of a major newspaper in Egypt," Atallah said.
In addition, Atallah said that ads for the Bible Society's Arabic New Testament CD have appeared in several news papers and television stations.
He said that relatively few people were coming to the Book Fair thus far, but that he was expecting better crowds when the annual mid-year school holidays begin on Friday.
"Please continue to pray for us and for the six other Christian publishers who have displays at the Book Fair this year," he said.