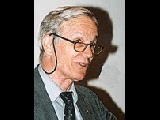 "What is it like to live in the Holy Land today?"
"Will there ever be peace between the Jews and the Arabs?"
"Isn't it against the law to share your faith as a Christian in Israel/Palestine?"
These and other questions inspired the writing of "Back to Jerusalem" by Ray Register, a veteran of over 35 years of ministry in the Holy Land. "Back to Jerusalem" clarifies many of the complex religious, political and cultural issues facing the committed Christian who longs to see the church replanted in the rocky soil of the Middle East. It is written as a guide for those who pray for this crucial area and as an orientation for those who take study tours or plan to serve as church planters in the area.
"Back to Jerusalem" deals candidly with difficult history, opposition to the Gospel, missiological problems and victories God is winning despite all the obstacles in this volatile area. It proposes new strategies for the 21st century to match the increased responsiveness of the Muslims and Jews to the Gospel.
Guidelines for personal ministry and models of existing congregations in the Holy Land make "Back to Jerusalem" essential reading for students of the Bible. It seeks to answer the questions asked by thousands of Christians about life in the Holy Land and specifically in regard to the situation of the evangelical churches in Israel/Palestine.
----------------------------------------
Ray Register teaches and mentors in the field of Christian-Muslim relations and interfaith witness and on the Christian communities in Israel. He studied at the University of Virginia, Southeastern Baptist Theological Seminary, Hartford Seminary and the Hebrew University. He and his wife Rose Mary have three grown children and four grandchildren.
-----------------------------------------
WinePress Publishing. All rights reserved.
1730 Railroad Ave - Enumclaw WA 98022 (USA)
PO Box 428, Enumclaw WA 98022
Email - info@winepresspub.com
Order books - (877)421-READ
or: www.winepresspub.com
Information - (800)326-4674
Overseas orders: raysmore@cs.com
Order in Canada From: Fellowship of Faith,
POB 65214, Toronto, ON Canada M4K3Z2
(416) 778-6702