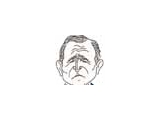 In his last visit to the US ,The Israeli Prime minister Ariel Sharon promised American President George W. Bush to find a solution for the Nazareth dispute between Muslims and Christians.
This is according to Ra'nan Giesen,one of Sharon's assistants, as he reported to Routers.
He added that Bush raised the issue of the mosque that is planned to be built near the Church of Annunciation, after he was approached by a group of American Catholics. The church of annunciation is built on the site where the Angel Gabriel announced to Mary that she will have a son who will be the Messiah.
Mr. Giesen added that Israeli Prime Minister explained the situation to Mr. Bush. He promised that his government will find a final solution to the conflict "according to it's policy of reconciliation with the Israeli Arabs".