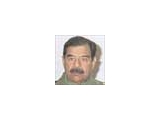 BAGHDAD A congress for peace in Iraq and the world will be held in Baghdad from May 15, the Chaldean church, the country's leading christian denomination, told AFP on Saturday.
Senior religious figures from abroad, including Muslims and Buddhists, have been invited to the five-day meeting which will hear of "the church's contribution to bringing peace to the world, and particularly to Iraq," said the patriarch of Bablyon, Raphael Bidawid.
"At least 400 personalities have said they will attend," the Chaldean leader said, adding they would also visit christian sites in northern Iraq.
The Chaldeans want to "remind public opinion of the tragedy Iraq and its people are living through," because of international sanctions in force since Saddam Hussein sent his troops into Kuwait in 1990.
It will be the fifth such congress the church has organized. The last took place in 1999.
Some 750,000 christians live in Iraq among a population of 22 million, a majority of whom are Shiite Muslims