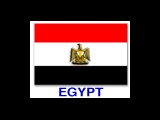 CAIRO, Feb 6 (Reuters) - Pope Shenouda, the spiritual leader of Egypt's Coptic Christians, on Tuesday rejected an Egyptian court ruling which absolved most defendants of charges related to the country's worst Muslim-Christian violence in decades.
An Egyptian court on Monday absolved 92 of 96 defendants of charges linked to the clashes in Kosheh, about 400 km (250 miles) south of Cairo, in December 1999.
The other four received jail sentences ranging between one and two years. One of them also received 10 years of hard labour. All four were Muslims.
"We will take this case to the Court of Cassation because we want to challenge this ruling...We don't accept it," Pope Shenouda told reporters in Cairo.
Of the 92 defendants who were found innocent, 38 were Coptic Christians and 54 were Muslims, security sources said.
A quarrel between a Muslim and a Christian shopkeeper on December 31, 1999 sparked violence which escalated over the next few days into broad Muslim-Christian clashes in which 19 Copts and two Muslims were killed and 33 people were wounded.