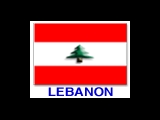 The trigger for Lebanon's latest crisis is the ongoing dispute over finding a successor to pro-Syrian President Emile Lahoud, whose term expired Nov. 23. Parliamentary leaders have tentatively agreed on compromise candidate Gen. Michel Suleiman—but are still squabbling over how to amend the constitution for the army chief to assume his new position. For the country's Christians, however, the dispute over Suleiman has an even deeper significance. Many see it as underscoring the subsidiary role played by Christian leaders in Parliament's two main factions: the ruling, pro-Western March 14 coalition led by Sunni Muslim Saad Hariri and the Hizbullah-dominated opposition led by Shiite leader Hassan Nasrallah. "Christian leaders are divided among themselves at a time when the Shiites are united and the Sunnis are united," says Rajeh Khoury, a columnist at the daily An-Nahar newspaper. "The more divided they are the weaker their role is in Lebanese politics."
For many Christians these developments are fueling a new rush to leave the country. Church leaders say they are growing increasingly alarmed at the accelerating pace of emigration and what Greek Orthodox Archbishop of Mount Lebanon, Georges Khodr, calls "a visceral sense of their disappearance through emigration." Haddad says that large numbers of Christians are selling out if they can afford to leave and that others are staying "with total resignation to the current situation." Other clerics echo similar sentiments. "We see people rushing for visas, and emigration continues unabated," said Msgr. Boulos Nasrallah, of the Maronite bishopric of Jbeil. "But we have faith that this is our country."
Nobody knows exactly how many Christians have left because of the political sensitivity over the collection of statistics. Christians now make up less than 40 percent of Lebanon's population—indeed, some estimates put it as low as 30 percent—and they fear that confirmation of their declining numbers will lead to Muslim demands for increased political representation. Christians aren't the only ones who are leaving, but it's their departure that could have the most profound effect on Lebanon's sensitive political calculus. Riad Tabbarah, a political analyst and head of the Center for Development Studies and Projects, says that Lebanon's economic woes mean that emigration is affecting all religious communities "almost equally," but because Christians are a minority in the Arab world they are "particularly concerned about their emigration."
Can Suleiman soothe the situation enough to stem this trend? A Maronite Christian, he remains a cipher to many Lebanese. As head of the army, he has trodden a careful middle ground between the country's anti-Syrian rulers and its Syrian-backed opposition. His actions seem to have been evenhanded, aimed at keeping the army neutral and united during turbulent times. He did not try to put down the mass street demonstrations that forced Syria to withdraw from Lebanon in 2005, but he did issue a statement absolving Syria of any connection to the Fatah al-Islam radicals who clashed with his troops in the Nahr el-Bared Palestinian refugee camp in Tripoli earlier this year. Perhaps more significantly, Suleiman has succeeded in maintaining good relations with Hizbullah even as he deployed his army to the militant group's strongholds in south Lebanon in accordance with the U.N. resolution that ended the 2006 Israel-Hizbullah war.
Still, Suleiman's nomination has done little to assuage Christian leaders in the ruling March 14 group. Some suggest that he is the man Syria wants in the job; others complain that they were not consulted prior to his being suggested publicly as a candidate. Exacerbating the fears of the Christian parliamentarians are suggestions that Hizbullah may try to amend the Taif Accord that ended Lebanon's 1975-1990 civil war. That agreement gave Muslims and Christians equal representation in Parliament and government. Under the power-sharing system, the president has to be a Maronite, the prime minister a Sunni and the speaker of parliament a Shiite Muslim. According to the March 14 Christians, Iran—which also backs Hizbullah—is trying to review the 50-50 split, suggesting instead that Lebanon change its constitution to reduce Christian representation from half to a third. The remaining two-thirds would be assigned to Muslims, with an equal split between Sunni and Shiite. Hizbullah denies these claims, insisting it remains committed to the agreement. "We did not ask for anything outside the Taif Accord," says Hizbullah parliamentarian Mohammad Fneish. "To say that we want such an amendment is an attempt to stoke fears."
Rhetoric aside, there is little doubt that fears are being stoked—largely because Hizbullah is maintaining its refusal to disarm. That, in turn, is continuing to fuel Christian flight. "All my friends have left the country," says Abeer Antonios, a 28-year-old saleswoman at a clothing store in Beirut. "Lebanon will soon be an Islamic state." Antonios says she too plans to leave if she can get a job offer from the outside. Others share her frustration. "Christians are being trampled because our leaders cannot agree with each other," says Annie Astounian, 50. "No one is working for the interest of the country." Still, for many Christians, remaining in Lebanon is a matter of faith. Joseph Chaccour, 36, says that his religious beliefs prevent him from emigrating. "No one will remove the Christians from Lebanon," he says. "Jesus and the Virgin Mary want us to stay."